ST. LOUIS — The 8th Circuit Court of Appeals has issued a mixed ruling in a recycling company's claim against its former registered agent involving a $9.7 million default judgment.
In an order filed May 26, a three-judge panel mostly affirmed but reversed a breach of fiduciary claim in a case that Georgia-based International Environmental Management (IEM) brought against its former agent United Corporate Services (UCS) in the Western District of Missouri.
IEM, which provides recycling and waste-reduction services for shopping malls throughout the country, had terminated UCS in 2007 and changed to CT Corporation Systems (CT), according to background information in the ruling.
However, a change of registered agent form indicating CT was the new agent was not filed in the Missouri Secretary of State's office as required by law for IEM.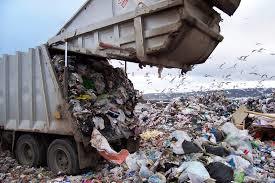 In 2009, a state court process server delivered a summons and lawsuit Sieg v. IEM to UCS. When IEM failed to answer the suit, a state court entered a default judgment against IEM and plaintiff Ricky Sieg.
Sieg was injured when he received an electric shock from a trash compactor at the Columbia Mall in Columbia and later sued, the ruling states.
Despite UCS accepting service of the summons and the Sieg lawsuit, IEM had claimed that it did not receive notice of the suit until April 2011, when Sieg's lawyer prepared garnishment proceedings on the default judgment.
IEM ultimately paid the default judgment and then sued UCS and CT claiming breach of fiduciary duty, breach of contract and negligence and conversion claims, a case that was removed to federal court in Jefferson City.
The ruling states that the district court denied CT's motion to dismiss, but after extensive discovery, IEM and CT settled. In the meantime, the court granted UCS's motion to dismiss and denied IEM's motion for reconsideration of that dismissal. IEM's appeal followed.
"Accepting as true IEM's factual allegations, the Complaint stated a plausible claim for breach of fiduciary duty (against UCS)," the ruling states.
The three-judge panel included James Loken, C. Arlen Beam and William Benton.
The panel affirmed the district court's dismissal of breach of contract and negligence and conversion claims against USC and remanded for further proceedings on the breach of fiduciary duty claim.
Beam dissented from the majority, saying he would have dismissed IEM's breach of fiduciary duty claim "because I agree with the district court that no fiduciary duty remained following IEM's termination of its contractual relationship with UCS in December 2007."