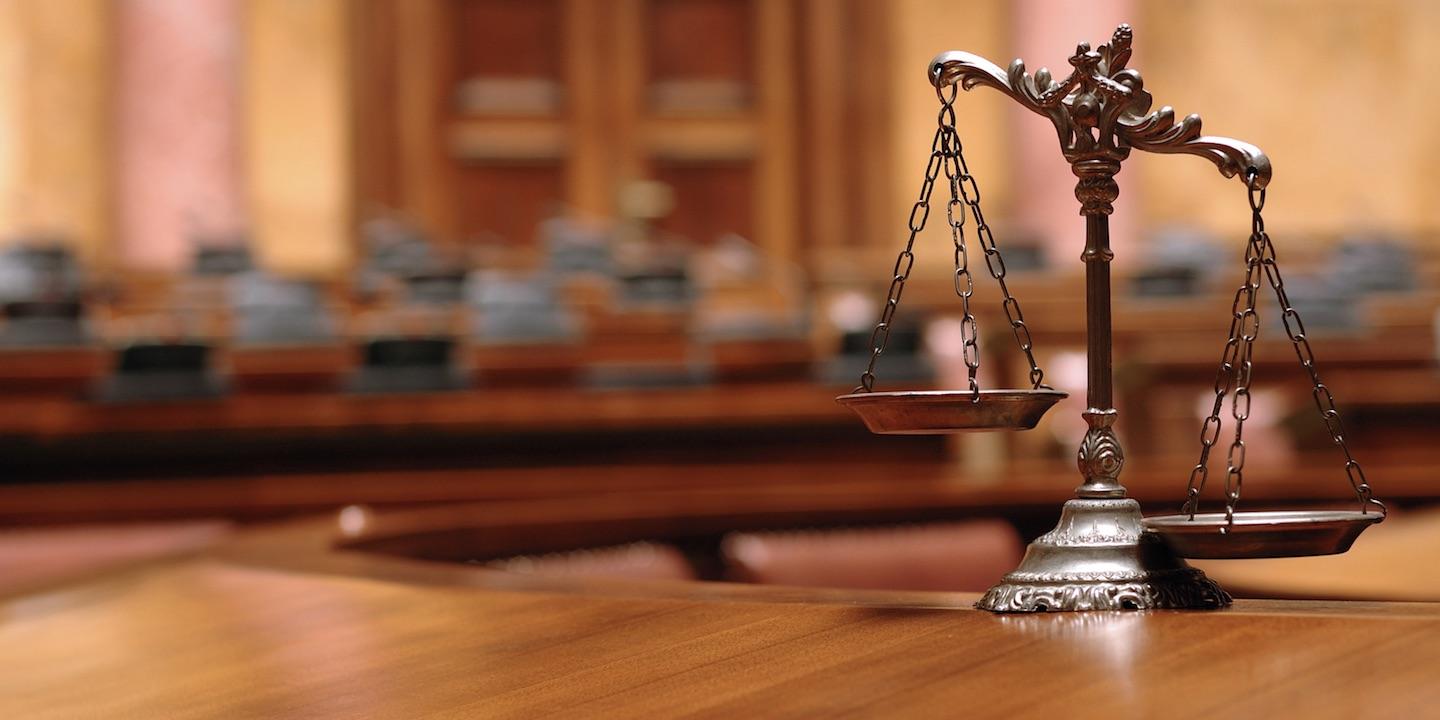 JEFFERSON CITY – St. Louis attorney John F. Washington was placed on probation and ordered to apologize to a city judge following a June 4 Missouri Supreme Court order over allegations he filed a "frivolous" lawsuit against two judges, two attorneys and his ex-wife.
In its order, the Supreme Court handed down a stayed indefinite suspension against Washington and placed him on a year of probation. The court also ordered Washington to comply with nine pages of conditions of his probation, which includes a provision that he "personally deliver a detailed letter of apology" to St. Louis City Circuit Judge Michael F. Stelzer.
A Missouri Office of Chief Disciplinary Counsel's brief filed in March had asked the high court to indefinitely suspend Washington without leave to apply for reinstatement for six months. Washington allegedly "engaged in serious professional misconduct by filing a frivolous lawsuit" against two judges "without any basis in law or fact," the brief said.
"(Washington)'s misconduct interfered with and caused harm to the administration of justice by disrupting the flow of criminal cases in the St. Louis City Circuit Court," the brief said.
Washington was admitted to the bar in Missouri on Sept. 17, 2003, according to his profile on The Missouri Bar's website.
Allegations against Washington stemmed from his 2007 marriage dissolution, according to the Missouri Office of Chief Disciplinary Counsel's brief .
In August 2016, Washington filed suit against Stelzer, two St. Louis attorneys and his ex-wife, claiming a conspiracy with regards to the marriage dissolution, according the chief disciplinary counsel's brief. Washington claimed the conspiracy "made use of an illegal, improper, and/or perverted use of process that was not neither warranted nor authorized by process," the brief said.
Washington later added Judge Thomas Frawley as a defendant.
The case, transferred to federal court, was dismissed in December 2017 largely on grounds that judges are "completely and absolutely immune from civil lawsuits based on claims of misconduct during the performance of their judicial duties," the brief said.
Stelzer later testified before a hearing committee that Washington's lawsuit made it "very difficult, if not impossible" for him to hear any cases pending before him, according to the brief.