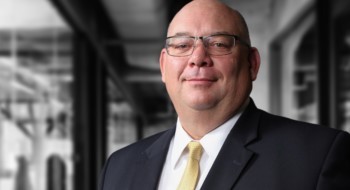 McManus
JEFFERSON CITY – Injury claims are now under new limitations in the wake of a Missouri Supreme Court decision regarding who is eligible for compensation from the Second Injury Fund.
"The main emphasis now is going to be on who is liable between an employer and the Second Injury Fund on a case where the claimant is found permanently and totally disabled," said Stephen McManus, attorney and vice president of business development at McAnany, Van Cleave and Phillips PA in Kansas City.
Claims for a permanent partial disability that include pre-existing conditions in combination with the primary work accident will fall under the new limitations and claims occurring after Jan. 1, 2014, will no longer be paid by the Second Injury Fund, the Missouri Supreme Court found in June in Cosby v. treasurer as custodian of the Second Injury Fund.
"They've limited the pre-existing conditions to just basically four categories," McManus said.
The pre-existing conditions must be a direct result of active military duty, compensable injury, direct or significant aggravation of the work-related injury or permanent partial disability when there is a compensable bilateral injury.
"The other issue is going to be a lot of litigation over what those four categories of pre-existing conditions really mean," he said. "Some of them are pretty straightforward, some of them are a little bit broader and the court could interpret them a lot of different ways."
The question remains: What will happen if someone has a pre-existing condition, such as a heart condition, that doesn't fall within the four categories?
McManus said it is a matter of who will pay the total disability since the fund will argue it will not be liable since it does not fall into the four categories and the employer will argue that the total disability was not from the last action alone, in which it isn't liable.
"The courts may deal with it before the legislature gets a chance," he said. "I think if the courts deal with it in a way that legislature thinks is fair, they won't have to address it. It depends on who gets to that question first."