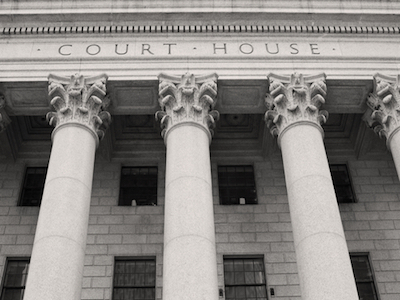 JEFFERSON CITY (St. Louis Record) — Riverside attorney Mandee Rowen Pingel is on probation following an Oct. 29 Missouri Supreme Court order over issues with fees and other allegations.
The Supreme Court handed down a stayed indefinite suspension and placed Pingel on 18 months of conditional probation from the date of the court's order.
"Should probation be revoked and the suspension take effect, no petition for reinstatement shall be entertained for a period of one year from the date the suspension becomes effective," the order said.
The high court also ordered her to pay $1,500 to the advisory committee, in addition to costs.
Pingel was alleged to have violated professional conduct rules regarding fees, fairness to opposing party and counsel, and respect to the rights of third parties. The order did not provide additional information or details about the allegations against Pingel.
Pingel, a trial attorney and partner at Davis | Pingel in Kansas City, was admitted to the bar in Missouri on April 20, 2005, according to her profile at The Missouri Bar's website.
She practices exclusively in matrimonial and family law, according to her bio at the Davis | Pingel website. Areas in Pingel's practice includes divorce, post-divorce modification, paternity, adoption, child custody and visitation, child support, domestic violence, juvenile abuse and neglect, guardianship and conservatorship, and grandparents' rights, according to her bio.
Pingel has appeared before different levels Kansas and Missouri courts, including circuit and district courts, courts of appeal, and the Missouri and Kansas high courts, according to her bio. She has been a member of and written for professional legal journals, including the Journal of Matrimonial Attorneys and the American Academy of Matrimonial Lawyers.
Pingel earned her juris doctor law degree from the University of Missouri-Kansas City School of Law, graduating in the top 20 percent of her class, according to the bio.